The jungles, waterfalls, rivers, and diverse flora and fauna of the Amazon is combined with the diversity of the indigenous cultures to create the traditional flavors of the Ecuadorian Amazon.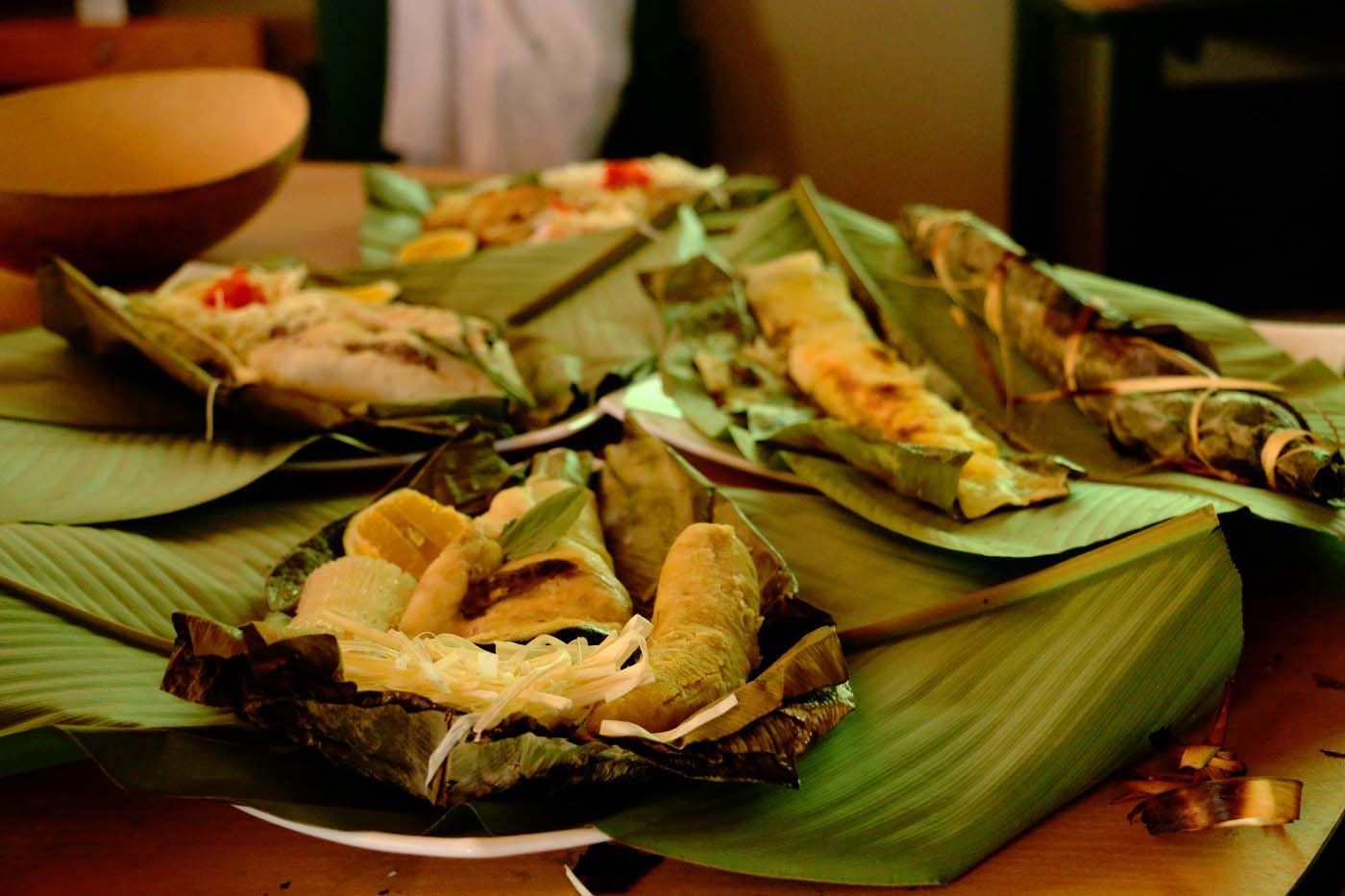 Ayampaco
This dish of Pre-Hispanic origin was first eaten in the central and southern regions of the Amazon. This wrap is prepared by placing chicken or fish on bijao leaves, banana leaves, palm tree leaves, or shiguango leaves, and then various species and Amazonian plants that provide different aromas are added, finally all the food is wrapped up by bending the sides and the ends of the leaves. The final step is to tie it off with a natural fiber and cook the wrap in firewood. It is usually served with cassava and hot guayusa. This recipe has been passed down from ancient times and over the years the technique of cooking in leaves has been adapted by the mestizo population of the 12 cantons. You can eat this dish in restaurants and other local food places in the Amazonian region.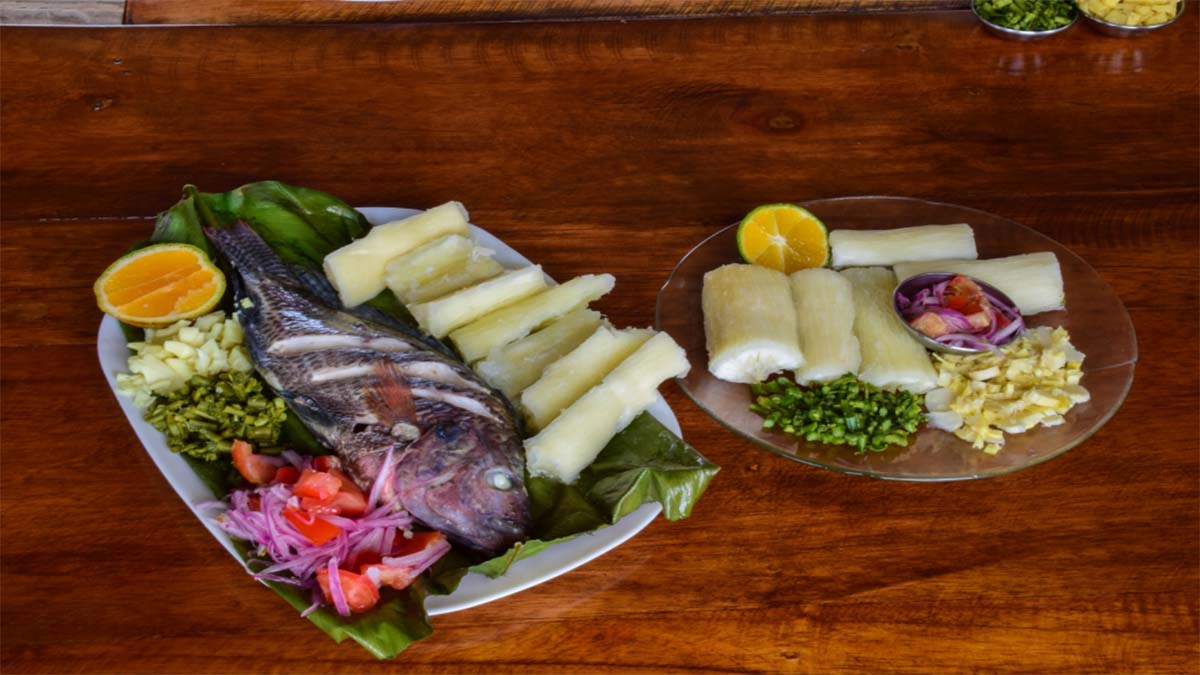 Uchumanka
This spicy soup is made with fish or smoked chicken and chili, and complemented with patas muyo, palmito, and wild mushrooms. It is served with cassava, plantains, or potatoes. This Pre-Hispanic dish is named for the word "uchu" which means chili pepper and "manka", which means pot or food in the indigenous Amazonian languages. People made this dish with meat and fish and served it at parties or special occasions. You can enjoy Uchumanka when visiting communities and traditional restaurants in the province of Orellana.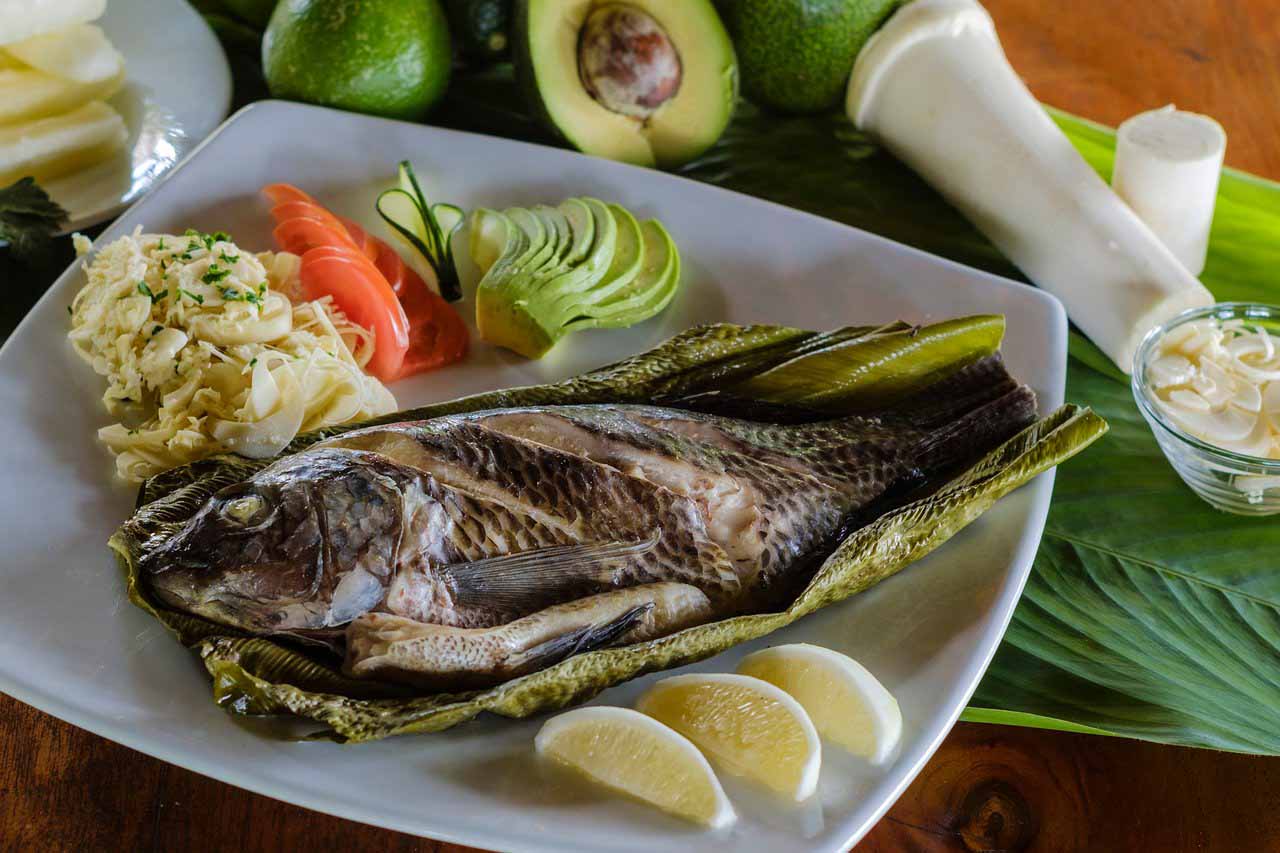 Fish Maito
Another wrap dish from the region of the Amazon, Maito is named after the word mayto, which means wrapped. When preparing this dish, it's been recommended that you use five bijao leaves and put them on a fire to make them flexible. Then, the fish is placed on the seasoned leaves which are wrapped and tied with strips of toquilla straw. The wrap is then placed directly on the fire and constantly turned until it is cooked. This dish is often accompanied by green plantain, cassava, papa china, cooked palmito, and curtido. Mayto is traditionally prepared without seasoning and the only flavor is that of the fish and the leaves. Today the dish is frequently spiced and seasoned to the taste of each person. This dish used to be considered a luxury food, only had at important ancestral celebrations, but now you can find it in restaurants in cities such as Puyo.